Your
guiding hand

when
having a

baby

in Germany
Welcome to Baby in Berlin, the first maternity concierge for international families in Germany!
Regardless of whether you just found out about your pregnancy or you just became a parent in Germany, my services are here to guide you through the maze of information and bureaucracy that comes with having a baby in Germany.
Just like you, I was an expat mother a few years ago, who didn't know what to do and when. I would have loved to be able to speak to someone and get to ask all the questions I had in mind, without having to trail through pages of outdated and vague information online.
From the free podcast to the budget-friendly online courses and all the way to individual services, I am here to guide and support all international families in Germany throughout their pregnancy, the birth and the early family years.
I hope you'll find the level of support you need, whatever your situation.
All the best,
Elodie
There is a lot to think about when you're pregnant, even more so when you're a foreign country (and maybe don't speak the language as well as you would like). From explaining your options of where to give birth to finding a midwife, as well as assisting in filling in your Elterngeld or Kindergeld application, I have developed a range of services to take this stress off your mind.
What do I need to take care of when pregnant in Germany? When do I have to get it done? If your mind is racing towards the pile of paperwork that needs to be done instead of focusing on enjoying the experience, then you're in the right place. My online courses deliver all the information expecting and new parents need to know and understand when having a baby in Germany.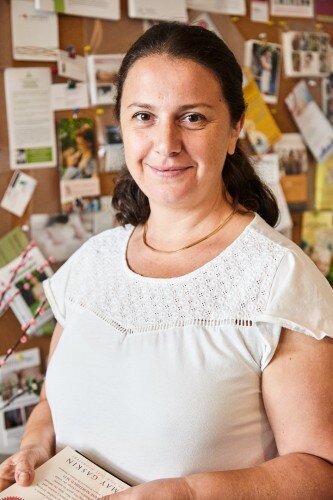 My post-partum doula services are aimed at caring for the mother and her family in the weeks following birth. I am an all-rounder companion, specifically trained to be able to lend an ear to your story, give you massages and offer practical support such as meals, errands or babycare. These services can be subsidized by your health insurance.
Why
WORK

with Baby in Berlin?
The range of experience and expertise I am bringing in terms of dealing with german baby paperwork is unique. I am reliable, efficient and resilient. I strive to deliver the highest possible quality of work to my clients. I do not take on assignments outside of my scope of work.
No talking to a robot or customer service. You will be dealing with me only. Your life path as parents is unique and I want to be there to explain the possible options for your individual situation. I welcome and value all types of diversity. I treat every piece of information confidentially.
 I am an expert in the field of parenthood for expats in Germany. I have helped hundreds of parents across Germany through a stress-free start as a family. I see it as my passion and my mission to make sure that as many families as possible are accompanied throughout this journey.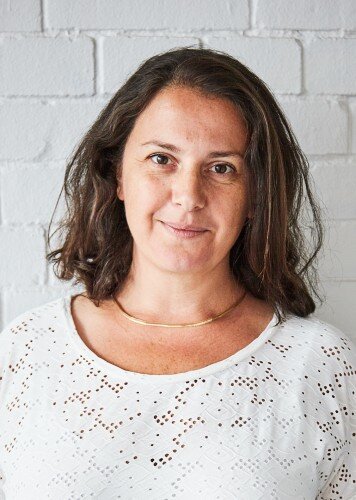 I created Baby in Berlin as Germany's first international maternity concierge. My mission is to help international families in Germany during pregnancy, birth and the early family years by offering assistance with pregnancy questions, paperwork, mother care and validated contacts for a happy and stress-free start as a family in Germany!
"German bureaucracy is never easy to figure out, so I was delighted with the help I got with my Elterngeld application! Elodie is reliable, always quick to respond and made the whole application process really easy. I would definitely recommend this service!"
SHELLY
"In the midst of our admin turmoil, Élodie has been our lighthouse! Not only has she tremendously helped but her professionalism, empathy and clarity as per what to expect made the whole process smooth and allowed us to focus on the most important. We are definitely going to use her services for our next baby!"
AICHA
"Who knew that having a baby involved so much paperwork! So much so that Elodie runs a course in it! I found the course very reassuring, knowing that I had not missed anything of importance. If you are feeling overwhelmed or perhaps just a little lost with it all, I would highly recommend this service."
ABBY