Navigating Female and Pregnancy Health in Germany: Insights from a Gynecologist, with Dr Christine Krämer, OBGYN in Stuttgart
Join us for an insightful episode of our podcast as we dive into the world of parenting in Germany with Dr Christine Krämer, a renowned gynecologist in Stuttgart and co-founder of Gravidamiga a start-up offering pregnancy and post-partum courses. Designed specifically for expat parents, this episode offers a wealth of knowledge and practical advice to navigate the unique challenges and healthcare system in Germany.
Our guest, Dr Christine Krämer, a seasoned gynecologist, shares invaluable insights on a wide range of topics, including prenatal care, birthing options, postpartum support, and newborn care. Discover the differences in the German approach to pregnancy and childbirth, and gain a deeper understanding of the available resources and services tailored to expat parents.
Tune in to our podcast and let's unravel the mysteries and challenges of pregnancy in Germany, together!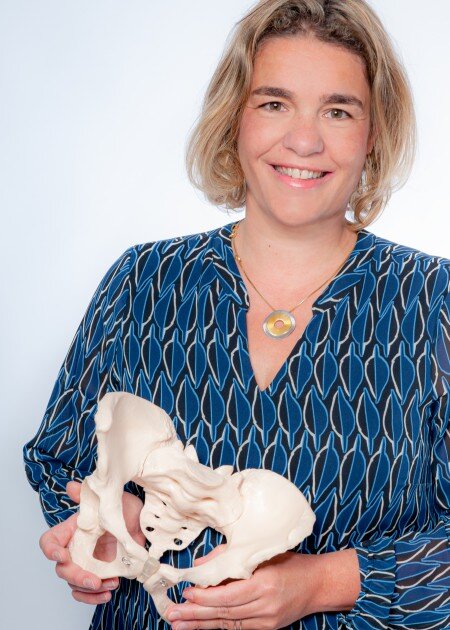 Jump directly to:
2:30 what are the different types of OBGYN in Germany
5:50 what is the role of an OBGYN at birth in Germany
6:30 a quick review of female health and regular gynecologic check-ups in Germany
8:30 how do you confirm your pregnancy and define the due date in Germany, what is the Mutterpass
12:25 what are the regular pregnancy check-ups in Germany
16:00 how does the pregnancy care with the gynecologist work if you also have a midwife
20:00 your birth place options in Germany (including hospital, birthing centers, home births, outpatient birth)
27:30 post-partum care with the gynecologist (including getting a milk-pump from your OBGYN, the post-partum recovery course Rückbildung)
31:00 all courses offered by Dr Christine Krämer and her business partner Kira Neumann at Gravidamiga 
Listen on your favorite
platform
Baby in Berlin is a concierge service for expecting international families in Germany who need assistance with the organization of their pregnancy and the paperwork related to baby and birth. I have helped hundreds of families organizing their life as a family in Berlin and all over Germany. Follow me on social media for more tips and resources!