HOW TO FIND A KITA IN BERLIN
- THE ONLINE COURSE -
Do you need to find a Kita spot in Berlin but you don't know where to start? Are you lost in the variety of Kita options? Are you maybe nervous as to how to maximise your chances of getting childcare for your little one? Look no further, you've come to the right place.
What is this
ONLINE COURSE?
Whether you're expecting a baby in Berlin or have already given birth, this workshop is the right place for you to learn about the following:
Kitagutschein (Kita voucher): what is it, how to apply, your entitlement
Overview of various types of childcare: Kita, Tagesmütter, private nannies, co-working with childcare, etc
The various types of Kitas and their differences (public, private, EKT, etc)
How the Kitas manage their waiting lists and how they allocate their spots
How to conduct your Kita search and maximise your chances
How to best plan your parental leave to avoid stress with childcare
What alternatives can you look into if your search hasn't been successful
How to claim reimbursement from the state if you could not find a spot
Organisations that can help in your Kita search
The course is organized as a series of explanatory videos discussing one topic at a time. You can view the videos in one setting or over the course of several days / weeks. You have the option to stop the videos, view them several times, etc. 
I have also taped a video showing you how to fill in the application for the Kitagutschein so you know what to put in which field.
In addition to the videos, I have included a number of checklists as well as templates for contacting the Kitas and Tagesmütter for those of you who may not be fluent in German yet. The course also includes an excel list of Kitas in Berlin. Links to contacts for co-working offices complete the course as well as names of nanny agencies and organisations which are able to conduct the search for you.
After this course, you will understand the bureaucracy behind getting a Kitagutschein, you will know how the Kita system works and will have a clear plan as to how to start your Kita search. Stop trailing the internet for information on how to secure a spot and get ahead of the game now!
Here are the
DELIVERABLES
Online course - How to find a Kita in Berlin
videos explaining the Kita system, the Kitagutschein, the various types of childcare, how to maximise your chances etc

a list of all Kitas in Berlin in an Excel format​ which you can easily filter

an explanatory video to show you exactly how to fill in the application for Kitagutschein​

a checklist of supporting documents for your Kitagutschein application​

email templates in German to contact the Kitas and Tagesmütter​

contact details of nanny agencies, kita search agencies, coworking spaces​

lifetime access (your access will be paused for practical reasons after 12 months but can be reactivated anytime)​
Have you checked my two other online courses for more information and advice on having a baby in Germany as well as Elterngeld?
In this chapter we explore everything you need to know about the Kitagutschein, the various types of Gutschein, your entitlement depending on the baby's age and your professional activity, how it works, what it means for the Kitas and how to apply.
Chapter 2: Childcare
options
What different types of Kitas are there and what are their advantages and drawbacks? How about Tagesmütter? How do they work? What other type of childcare options are available to your family and what suits you best?In this chapter we explore all of this to give you an overview of the childcare system for all children between 0 and 6 years old.
Chapter 3: How to best search for a Kita?​
In this chapter we get into the core subject of the course, namely: how to go about your Kita search to maximise your chances? We cover when you should start, how to select the Kitas (and Tagesmütter) to contact, how to get on their waiting list, and what to expect once you have applied. 
Chapter 4: Planning your
parental leave
In this section, I look into the legal framework around parental leave (Elternzeit) in Germany, what is possible and what isn't. I also talk about the constraints from the Kitas that you have to take into consideration. I will explain why it's important to factor in the childcare when planning for your parental leave, how it ties in with your Kitagutschein and how to best plan your parental leave so as to avoid stress. 
Chapter 5: What can you do if you don't find a Kita?
Sometimes, it does happen that a family does not find a Kita for the start date they had planned. 
In this chapter, we explore together what alternative options there are to bridge the gap before getting a Kita. We also discuss how to possibly get reimbursement from the state to cover some of the privately incurred costs, as well as mention the agencies out there who can help you with your Kita search should you not have the bandwidth to do it yourself.

Frequently asked
QUESTIONS
About your course
INSTRUCTOR
Hello, I'm Elodie and an expert in all baby-related matters in Germany.
I founded a French-german Kita of my own in 2013 in Prenzlauer Berg, after spending hours hopelessly trying to find a Kita spot for my own children. I managed this Kita for many years, and that included allocating the available spots to parents. I have insider knowledge on how the Kitas are run and can provide you with tips and tricks to proceed with your Kita search.
Check out my other courses or the individual services I provide for more information.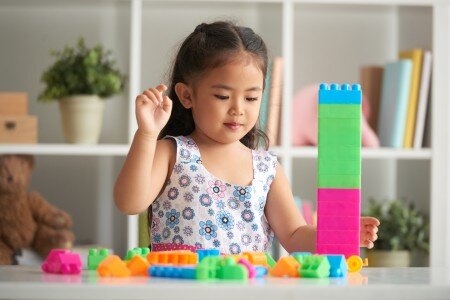 Sign up for this online course now!