After giving birth a mother needs rest, calm and support. Not easy after such a physically demanding experience, short nights, constant visits and a sometimes difficult start at breastfeeding. Our modern society calls for a return to "normal life" as soon as mother and baby leave the hospital. In reality, body and soul need a lot longer to adjust to this new life, whether it is for the first child or not.  
Based on ancestral traditions which used to accompany new mothers during 40 days after birth, my post-natal new mother care encompasses many services in order to cocoon and support the new mother in her role. In Germany, this profession, called Mütterpflegerin, can be learned during a year-long training based on midwifery practices. I was trained myself by the GFG Institute in Berlin (Gesellschaft für Geburtsvorbereitung). With a prescription from your gynecologist or midwife, these services can be financially subsidized by your German public health insurance. 
Discover below what my new mother care services entail…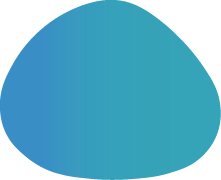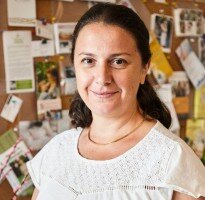 Most mothers feel pretty isolated after birth, even when their partner can take a few weeks off. As your doula, I come to your home for several hours on a regular basis during the few weeks following birth. I am a solid and empathetic companion, with whom you can discuss any doubts without the fear of being judged. My good temper means we can share a few good jokes when you feel like it and my discrete attitude will pick up cues when you need to enjoy some time alone.
Home-made, healthy and nutritious meals are key for a new mother's recovery. I prepare them with care and make sure to respect the family's food preferences or allergies. I am also here to relieve the mother of the tasks which might be too taxing physically, be it folding the laundry or popping to the nearby pharmacy. Although I do not provide cleaning services, tidying around is definitely part of my routine.
A new mother is so busy taking care of her baby that she often forgets taking care of herself. With the help of relaxation techniques and massages, I relieve mums from any stress they might feel in the postpartum period. I also give them tools to relax and take care of themselves in the long-run so they are stronger for themselves and their families.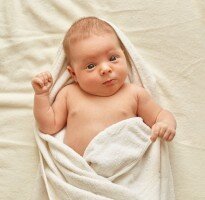 Be it bathing, swaddling, feeding or wearing your baby: some tasks may seem daunting when you're doing them for the first time. And even regardless of your experience it is much easier with an extra set of experienced hands. I can help you with these, giving you tips on specific techniques and / or products and brands to use.
No matter how organised you currently are, a new baby will challenge your habits, routines and schedules, even if you have children already. I can help you find your own path to a great family organization with my extensive experience supporting different family constellations, so you can run your family schedule and not have it run you.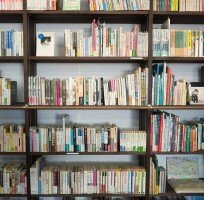 As an expert in the field of pregnancy, birth and the early family years having worked in Germany for the past 4 years and being an expat mum myself, I have a very extensive network of colleagues who I can recommend. I can also share a number of resources which you might find interesting, saving you a lot of time and effort by not having to do the research.
Get in touch
Send me a message to enquire about my availability, including your due date and address. If I am available I call set-up a a free 30-minute conversation with you to enable us to get to know each other, find out whether we would be a good fit in terms of personality, what you're looking for etc.
Plan your post-partum
If you do not live in my area of work (see FAQ) or you can't use my services, I also offer a one-hour consultation where I can share my knowledge of what you can put in place in order to ensure a comfortable post-partum. We can together organise the best available plan according to your supporting network, your financial capacity and your goals.
Have you checked my online courses yet? I explain the ins and outs of having a baby in Germany, the paperwork (including a special course on Elterngeld) and the Kita system. 
Frequently asked
QUESTIONS
From a young age I always dreamed of living abroad. At the time, it seemed exciting and fun. Little did I know about the challenges of being an expat in a foreign country, let alone a pregnant expat.
In 2010 I had my first child in Germany and the experience of becoming a parent was not what I had planned. My body was sore, I was tired, I found it difficult to care for myself and for my baby but was too afraid and ashamed to reach out to anyone. 
This experience led me to the path to become a post-partum doula (Mütterpflegerin in German) in 2017. My vision and mission is that no other parent should suffer the loneliness, pain and shame I had to go through. I want to offer all parents a stress-free, warm and comforting post-partum experience which will enable them to bond with their baby and remember this precious and tender time with fondness.
My training:
Plan your free consultation with me now to plan your post-partum together
"Elodie accompanied me and my baby as Mütterpflegerin last year, after I gave birth to our second child. Elodie's support turned out to be immensely precious. Even after a first child, you forget how much help you can do with in the first few weeks at home with a small baby!"
FLORENCE
"Thanks to her kindness, her gentleness, her ability to listen and give only well-intended, non-judgmental advice, and her rock-solid good mood, Elodie definitely made my days lighter and happier." 
JESSICA
"Although her scope of action is quite extensive, we decided to focus on much needed conversation and psychological support, some baby care allowing me simple yet nearly impossible things when alone with a newborn baby, such as showering, and support with the preparation of meals for our family, because Elodie is a fantastic cook!"
GRACE