From a young age I always dreamed of living abroad. At the time, it seemed exciting and fun. Little did I know about the challenges of being an expat in a foreign country, let alone a pregnant expat.
In 2010 I had my first child in Germany and as a French national, I was soon confronted with the German baby bureaucracy and the dozen of applications that come with having a baby in the land of Goethe. After birth, I started searching hopelessly for a daycare spot for my child. I experienced first-hand what it's like to give birth and become a mother in a foreign country and feeling lost with everything that needs doing. 
After the parental leave for my second child, serendipity and a few fortunate encounters led me to the career of maternity concierge and post-partum doula. I set up my business in 2017 in Berlin combining both administrative guidance and post-partum care, with the aim of helping other international families find their feet in Germany during their pregnancy and the early family years.
Since then, I have helped hundreds of parents across Germany through a stress-free start as a family. I see it as my passion and my mission to make sure that as many families as possible are accompanied through this journey.
I strive to deliver the highest possible quality of work to my clients. I care about your journey as if it was my own. I do not take on assignments outside of my scope of work but am generous with recommendations when needed.
I welcome and value all types of diversity. I respect my clients whatever their gender, age, race, social or religious background and sexual orientation. Every life path is unique, I want to be there to explain the possible options to my clients.
My family comes first, that's why I'm not available 24/7 like a real concierge but when needed, I am incredibly efficient and resilient thanks to a great talent for organisation. I ask of my clients that they respect my boundaries.
Baby in Berlin is Germany's first international maternity concierge.
My mission is to help international families in Germany during pregnancy, birth and the early family years by offering assistance with pregnancy questions, paperwork, mother care and validated contacts for a happy and stress-free start as a family in Germany!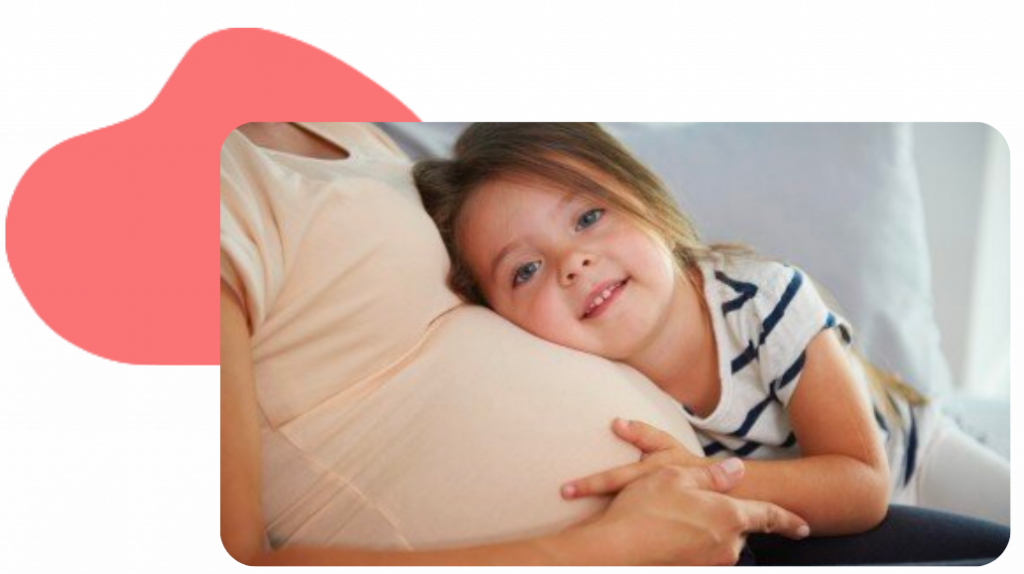 Baby In Berlin in the media
Kietzee makes it easier to find the right Kita in your neighborhood and organize your search. They gather reviews of the various Kitas in Berlin so you have first-hand information and insider knowledge before accepting a spot. Kietzsee also has a great blog with lots of information and advice on Kitas. They interviewed me on the concept of Eltern-initiativ Kitas, you can read it here.
This podcast gives a voice to inspiring women telling their stories and sharing their experience. Lucie is a community of talented women giving you tools to make your dreams come true and go into action. I had the honor to be interviewed by Audrey who asked me about my projects, values and experiences. You can listen to the episode (in French!) here. 
MY ACTIONS

for the climate
Climate change is the biggest challenge of the 21st century and one we cannot ignore as parents. What can we do to make sure our children have a future worth living and the chance to contemplate having their own children? There are multiple answers. But it always boils down to two things: reducing our human footprint and restoring natural habitats. With this in mind, I strive, in my personal and professional life, as well as in my "free time" to support these goals. Find out how here…
Promoting green parenting choices where possible: second-hand products, reusable diapers, local travel options
on the path to veganism (but it's a long way)

vegetable garden enthusiast

sourcing local and seasonal products
guerilla gardener

yearly birthday and Christmas fundraisers for tree-planting projects
frugal but fun living

repair and re-use advocate

experience instead of product-focused
no air travel

commuting by bike

micro-adventure fan
With my programme "One baby, one tree", I commit to planting one tree for every family that enrols my individual services. I use the reforestation programme offered by Bergwaldprojekt e.V..
The Bergwaldprojekt's aim is to protect, to conserve, to tend the forest, especially the mountain forest and the cultural lands- capes, and to help people understand the connections in nature, the issues of the forest and the dependence of man on these sources of life.
That is why the Bergwaldprojekt works with volunteers in organized project weeks in forests, bogs and open land biotopes at various places in Germany. The goals of the project weeks are to:
> conserve the various functions of the ecosystems,
> make participants aware of the importance of our natural sources of life and that they are threatened,
> convince the general public of a sustainable use of the natural resources.
For many, society is a three-tiered system: the government, businesses and then the people. Communities of all shapes and sizes are often forgotten in this vision of our society, from the organized sport association with a president and treasurer to the self-managed neighborhood watch. Yet they offer in my mind a great opportunity to connect people to their core values and purpose, as well as enrich the lives of many citizens with offerings outside of the world of consumerism.
In my life, I strive to support various communities by giving them my time, attention or money. Here are a few examples that I hope may inspire you to also engage in your communities, whatever they may be.
In September of 2011 I was desperately looking for a daycare center (Kita) in Berlin which would accept my then 9-months old son. Soon thereafter I decided to take the matter into my own hands and founded the Kitanelle Coccinelle, a French-german Kindergarten in Berlin Prenzlauer Berg. Since then, more than 100 children from over 80 families have been visiting the Kita and we offer stable employment to 8 members of staff.
As a "gemeinnützigen Verein" (non-profit association), the Kita does not belong to me but to the parent's association who self-manage it. It has become a pillar of the French-speaking community in Berlin and a project I am immensely proud of.

LES NOUVELLES VOIX - LES INDÉPENDANTES DE BERLIN
This group gathers French-speaking freelance women in Berlin. We meet on a regular basis to share our skills and network. Various workshops, organised by and for our members, are offered via MeetUp.com. This group allows us to create new connections on the basis of skills and experience sharing. The network is a source of motivation, inspiration and support and the core values are respect and integrity. If this sounds like your jam, join us here.  
Ecocitoyennes is a citizen's initiative that I founded in the spring of 2020. Its goal is to share concise and powerful knowledge about our individual environmental footprint as well as offer precise and high-impact solutions to reduce that footprint.
The project is growing and the next step right now is to raise enough funding to increase our visibility and reach, as well as offer hands-on practical workshops which will allow every citizen to develop sustainable skills.
The project values are: inclusion, joy, empathy and neutrality. If you wish to be kept informed of our next workshops, join us here.
I started this network in 2019 with the goal to gather French-speaking pregnancy and birth professionals from Germany. We aim to share our competences and experiences, in order to offer the best service and value to our customers and patients. The network is composed of gynecologists, midwives, doulas, psychotherapists, yoga teachers, etc. We gather on a regular basis in order to share our latest news and discuss a specific topic related to pregnancy and birth in Germany, If you wish to join us, contact me here.