Berlin birth preparation courses in English
How do birth preparation courses in Germany work? Where to find them? When to register? How much does it cost? Find out everything you need to know about childbirth preparation courses in Berlin. Breathe in, breathe out, lets go…
What is the format of a birth preparation course in Berlin & Germany?
Birth preparation courses in Germany are offered in two formats:
either spread over 7 to 10 weeks at the rate of one evening per week
or as an "intensive" course for an entire weekend
According to your availability you can choose the format that suits you best.
Most birth preparation courses take place online and not in-person as I'm writing this due to the Covid-19 pandemic, but please double-check with your course provider their preferred method.
When should I register for a birth preparation course in Berlin & Germany?
The best time to attend a preparation course in our opinion is the 7th or 8th month of pregnancy. Before and you might forget what you learned there, after that it might be very uncomfortable to sit for long hours if the course is offered in-person. The shortage of pregnancy professionals is also beginning to affect this sector, so it is better to register 2-3 months before the beginning of the course if you want to have the choice of where to take the right birth preparation course for you, i.e. around the 5th month of pregnancy.
YOU NEED SOME HELP TO BEST ORGANIZE YOUR PREGNANCY?
How much does a birth preparation course cost in Germany?
If the course is given by a midwife (or other medical professional) then the mother's participation is reimbursed by all health insurances. Partners must pay privately in most cases, but try to ask for reimbursement from health insurance (don't forget to ask for an invoice!). The participation for the partner costs about 80-120€ depending on the providers.
There are birth preparation courses offered by doulas, birth educators etc but they are usually not reimbursed (health insurances only reimburse courses offered by medical professionals) so make sure to ask in advance!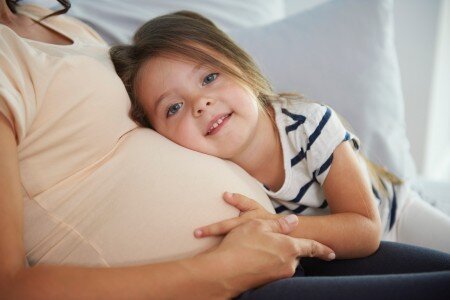 Where to find birth preparation courses in English in Berlin & in Germany?
Baby in Berlin is a concierge service for international families in Germany offering assistance with the organization of their pregnancy and the paperwork (Elterngeld, Kindergeld etc) related to baby and birth. If you wish to know how to best organize your pregnancy and birth beyond the birth preparation course, book a Pregnancy Organization Consultation!